Amongst the pine and prairies of Minnesota, Travis Stearns is *currently* an ︎associate design director at space150︎ in Minneapolis, Minnesota. Specializing in brand identity & experiences, Travis creates insight driven ︎design artifacts that are imaginative, well-crafted and hopefully memorable︎. Available for freelance based on timing and scope. Let's make something.
Selected Work—Updated 04.2020
Inspire
Brand Identity
2019
Inspire is a sleep apnea treatment that works inside the body to treat the root cause of sleep apnea. The challenge was to break this revolutionary medical technology brand out of the typical clinical and cold visual communication to something much more hopeful, friendly and warm. Together, we established a logo, stationary, signage, illustration-style, animations and a website to help patients understand that relief was finally achievable.

︎Credits
Creative Direction: Gil Muinos & Jarrod Riddle, space150 Illustration & Animation: space150 x Motion504 Photography: Jeff Johnson
Trend Report
Publication
2019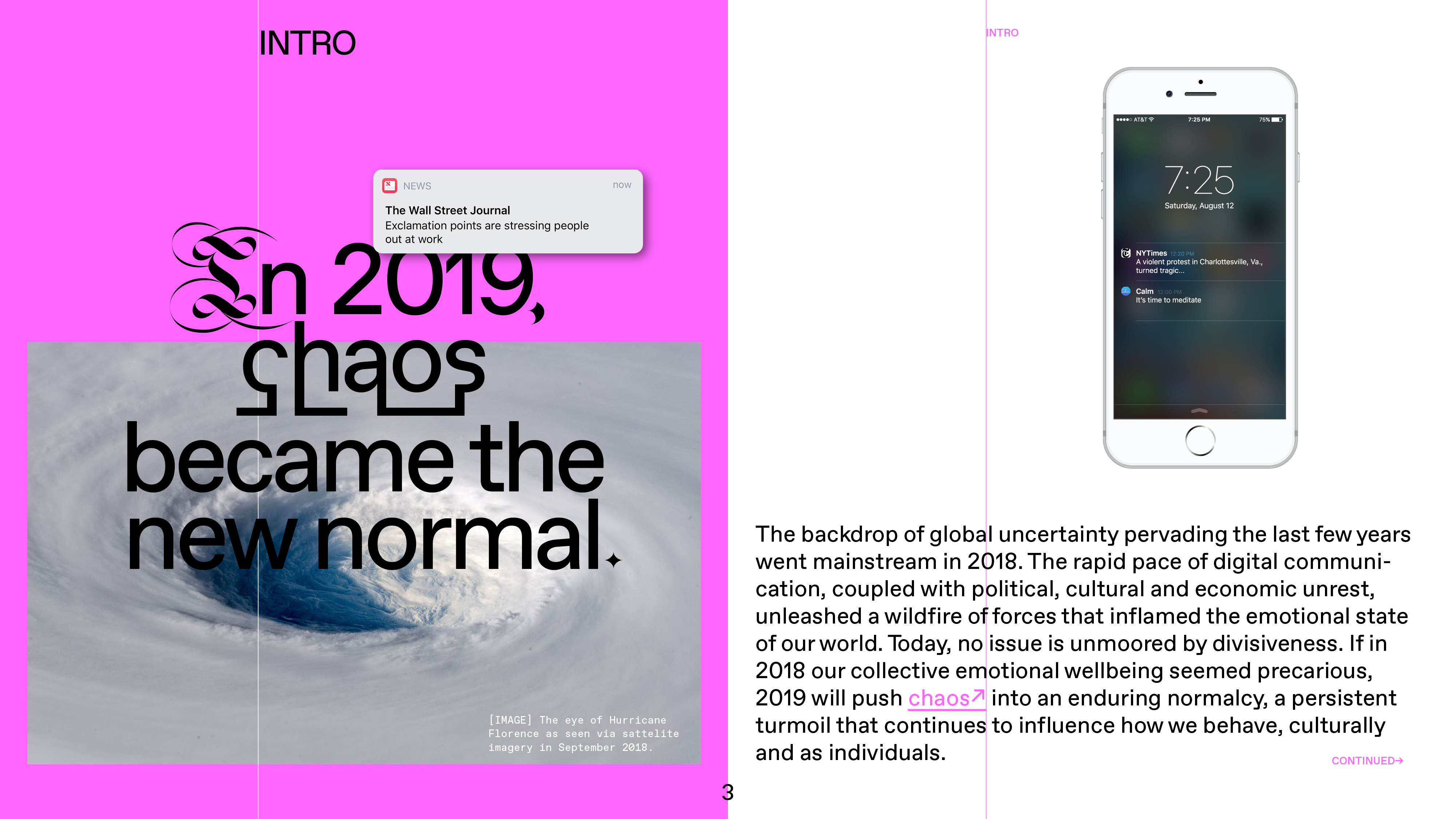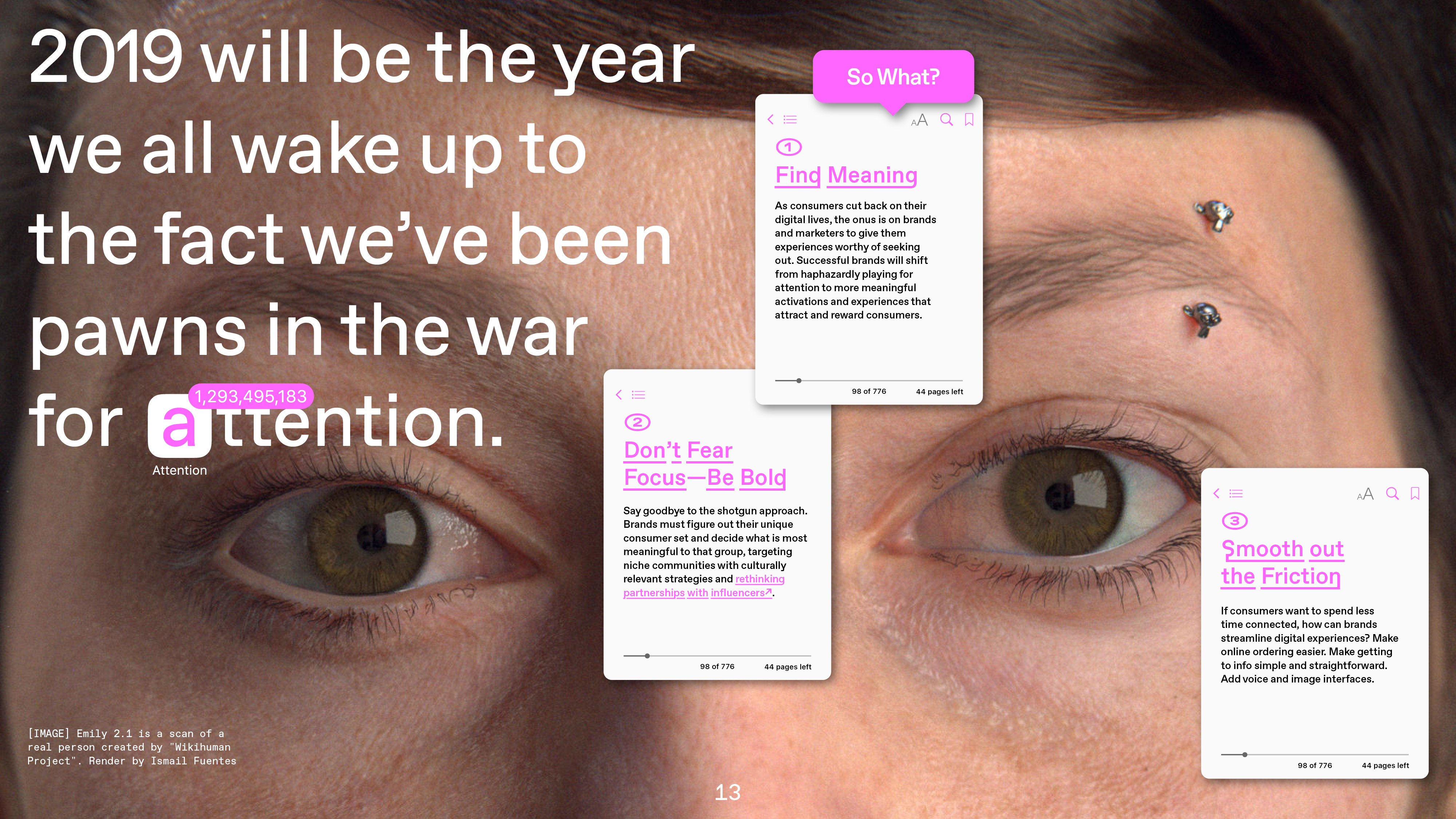 Layout design for the 2019 Trend Report issued by space150 in the spring of 2019 that featured emergent trends and thought leadership from the strategists at the agency.
Rock the Garden 2018
Branding, Identity, User Interface
2018
Rock the Garden is an annual music festival organized by the Walker Art Center and 89.3 The Current. The proliferation of festivals and festival culture sparked an idea to use the microscopic garden below the feet of festival goers as a representation of the bands and the event itself. Butterflies find sightlines on a bicycle helmet alongside a melting creamsicle mosh pit of ants while a slug swipes across a lost smartphone (who hasn't lost one of those?) as a dabbing mantis mounts the stage. A number of expressions were created including t-shirts, tickets, badges, signs, social media promotions, giveaways and moving visuals for the screens throughout the event.
︎Credits
Design Direction: Emmett Byrne, Walker Art Center
Motion: Josh Clancy
3D: Josh Clancy
Why Not?, Rare Parasite
Posters
2016–2018
An ever growing collection of flyers for monthly dance music events in and around Minneapolis. At times these are the most creative bits I'm able to generate outside of my 9–5 grind.